Welcome to JKK JORK Cider.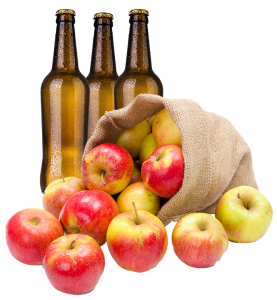 If you've clicked into our website you're either partial to a drop of cider, a lover of handmade craft beers and ciders, just curious about JKK JORK Cider… or perhaps it's all three! Whatever the reason do stick around for a while and let us tempt your taste buds with our deliciously crisp hand-crafted ciders.
Based in Hamburg, Germany, JKK JORK Cider know that every great craft cider starts with a great apple selection. Apples are all different, they not only look different, and they taste different too. We expertly choose the right combination of apple varieties to craft our ciders.
We produce craft ciders using a special blend of sweet and juicy German dessert apples from Altes Land, Hamburg, famously the largest apple growing region in Germany, mixed with crisp, tangy cider apples from across Europe.
Our 100% apple juice ciders can vary slightly with each batch produced, this is because, unlike mass produced ciders, JKK JORK Cider always uses fresh fruit which of course is at the mercy of the weather. As all craft beer and cider lovers know, this is what makes it special.
Irish style cider is not that popular yet is Germany… at JORK Cider we're working on that! Our Irish style ciders will appeal to almost any one over the legal drinking age, they are all vegan friendly, and can even be counted as one of your five-a-day!



Find out more about the JORK Cider range:-
JKK Jork Original Sin Cider
JKK Jork Medium Dry Cider
Finnegan's Harvest Gold Cider
Finnegan's Raspberry Cider
Finnegan's Rhubarb Cider
Finnegan's Bourbon Matured Cider
All our ciders are available to purchase in 300ml and 500ml bottles, also 30lt and 50lt kegs
If you're feeling thirsty, check out where to find your nearest bar or store stocking these delicious hand crafted ciders on our stockists page.

Get in touch
If you are a bar owner and want to add JKK JORK Cider hand crafted ciders to your range of drinks, get in touch today!
Contact Us